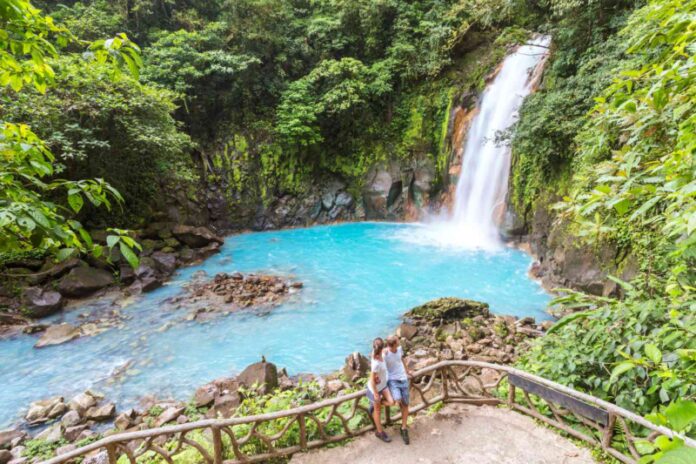 Costa Rica, a tropical paradise nestled in Central America, is a destination that captivates visitors with its lush rainforests, pristine beaches, diverse wildlife, and vibrant culture. Whether you're an adventure seeker, nature enthusiast, or simply looking for a relaxing getaway, Costa Rica has everything for everyone. In this best travel guide, we will immerse ourselves into the must-see attractions, outdoor activities, cultural experiences, and practical tips to make your first visit to Costa Rica an unforgettable adventure.
Read More : Spirit Airlines Low Fare Calendar
Essential Planning Tips:
Best Time to Visit: Costa Rica boasts a year-round tropical climate, but the dry season (December to April) is the most popular time to visit, offering sunny days and less rainfall.
Duration of Stay: Ideally, plan for at least 10 days to explore the country's diverse regions, including the Pacific Coast, Caribbean Coast, and Central Highlands.
Entry Requirements: Ensure you have a valid passport with at least six months of remaining validity and check visa requirements based on your nationality.
Top Destinations to Visit:
Manuel Antonio National Park: Home to pristine beaches, lush rainforests, and diverse wildlife, Manuel Antonio National Park is a must-visit destination for nature lovers.
Arenal Volcano National Park: Witness the majestic Arenal Volcano and relax in the nearby hot springs for a rejuvenating experience.
Monteverde Cloud Forest Reserve: Immerse yourself in the mystical cloud forests of Monteverde, known for its breathtaking biodiversity and thrilling canopy tours.
Tortuguero National Park: Explore the remote wilderness of Tortuguero, famous for its sea turtle nesting grounds and extensive network of canals.
Read More : Spirit airlines Baggage Policy
Outdoor Adventures:
Zip-lining: Soar through the treetops on exhilarating zip-line tours, offering breathtaking views of the rainforest canopy.
White-Water Rafting: Challenge yourself with thrilling white-water rafting experiences on rivers such as the Pacuare or Sarapiquí.
Surfing: Costa Rica is renowned for its world-class surf breaks. Beginners can take lessons in Tamarindo, while experienced surfers can catch epic waves in Santa Teresa or Dominical.
Hiking and Wildlife Spotting: Embark on guided hikes in national parks to spot fascinating wildlife, including monkeys, sloths, toucans, and colorful frogs.
Cultural Experiences:
San José: Explore the vibrant capital city and visit cultural landmarks such as the National Theater and Gold Museum.
Coffee Tours: Delve into Costa Rica's rich coffee culture by visiting a coffee plantation and learning about the cultivation and production process.
Traditional Cuisine: Sample local dishes such as gallo pinto (rice and beans), ceviche, and casado (traditional plate with meat, rice, beans, and plantains).
Indigenous Communities: Discover the traditions and heritage of Costa Rica's indigenous communities by visiting reserves like Bribri or Boruca.
Read More : Spirit Airlines Seat Selection
Practical Tips:
Transportation: Public buses are the most affordable way to travel between cities, while renting a car provides flexibility for exploring remote areas.
Safety: Costa Rica is generally safe, but it's essential to take precautions like avoiding isolated areas at night and keeping valuables secure.
Language: While Spanish is the official language, English is widely spoken in tourist areas.
Currency: The local currency is the Costa Rican colón (CRC), but U.S. dollars are widely accepted. Carry small bills for convenience.